Providing You With Financial And Insurance Services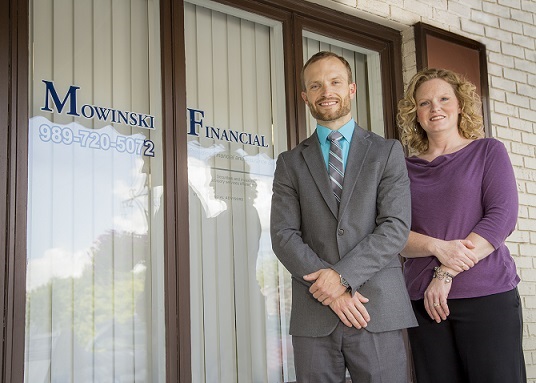 Welcome to Mowinski Financial, a full-service company focusing on financial planning, investment management, insurance services, and group benefits. Feel free to browse our site, you will find a variety of articles, calculators, and research reports. We offer financial and insurance services tailored to your individual needs.  Mowinski Financial is commited to helping you pursue your long-term financial goals. 

As personal financial professionals, we can:
Help you clarify and define your goals

Recommend solutions that fit your needs including Investments,

Life Insurance, Disability, Long-Term Care, Health insurance and Medicare plans

Deliver timely information

Explain how changing financial conditions may affect you

Monitor your financial progress

Help make investment planning easier 
 
As experianced professionals in financial planning,we can help you answer the questions you may have about your financial future, such as:
Will I be able to retire early?

What pension and social security strategies should I use?

How will the health reform affect me and/or my business?

What income strategies would be best suited for me during retirement?

How much money will I need in order to retire?

What are my Employer-Sponsored plan distribution options?

Should I have a traditional IRA or a Roth IRA?

Do I need disability income insurance? Long-term care insurance? 

How can I ensure that my children receive as much as possible from my estate? 

If you have any questions, contact us at 989-720-5072 or e-mail us at brent.mowinski@voyafa.com. We will be happy to help.We look forward to talking with you!  
---
Discover the role a reliable business valuation can play in succession, tax, and retirement planning.

An irrevocable life insurance trust can help pay estate taxes, but recent exemption level increases may warrant a new insurance strategy.

An investor's personal situation should be considered when assessing his or her risk tolerance.

ETFs have some attractive features that set them apart from mutual funds, but there are also cost and risk factors to consider.
Calculate the rate of return you would have to receive from a taxable investment to realize an equivalent tax-exempt yield.

Estimate the potential cost of waiting to purchase a long-term care insurance policy.

How much would your monthly lease payment be?

Estimate the future value of your current savings.